Belton Chamber of Commerce
Articles of Incorporation filed August 9, 1963
CHAMBER ANNOUNCEMENTS!!!
CALENDAR
September 11
– Luncheon Meeting Creekmoor Golf Club
September 13
– CCCC Luncheon Meeting Garden City
September 14
– Ribbon Cutting Cracker Barrel
September 18
– Ribbon Cutting Advanced Sports & Family Chiropractic
September 20
– After Hours Mixer Loch Lloyd Country Club
September 20
– Business Outreach Class & After Hours Mixer Loch Lloyd
September 29
– Biscuits & Gravy Fundraiser Breakfast
October 4
– After Hours Mixer The Corner Boutique
October 5
– First
Friday
Coffee Edward Jones Investments Fred Yonker
October 9
– Speed Networking Luncheon Meeting St. Sabina
October 11
– CCCC Luncheon Meeting Pleasant Hill
October 24
– Candidate Forum
November 2
– First
Friday
Coffee Heart N Hand
November 3
– Holiday Extravaganza Belton High School
November 10
– Turkey Bowl Aaron's Family Fun Center
November 13
– Luncheon Meeting Memorial Station
November 22, 23 – Office Closed Thanksgiving
December 7
– First
Friday
Coffee The Corner Boutique
December 11
– Awards Luncheon Meeting Carnegie Village
December 24
through
January 1
– Office Closed Christmas & New Year's
Check the Chamber website calendar or call the Chamber office for more info!
If you have news you want to share with thousands of contacts through the Chamber's email and social media pages, send your announcements to the Chamber by end of the day on Fridays to be included in our
Monday
Morning Member Announcements.
NOW BOOKING 2019 EVENTS!
Contact the Chamber office if you are interested in hosting an upcoming Chamber event such as First
Friday
Coffee, After Hours Business Mixer, Business Outreach Class, Luncheon Meeting or maybe even a Special Event. We have many sponsorship and advertising opportunities available as well as committee and volunteer openings.
Make the most of your Chamber membership!
 Not a member? No problem! Give us a call and join today!!!
CASS COUNTY IS SO CLOSE TO MEETING THE GOAL! 
IF YOU HAVEN'T SIGNED UP YET NOW IS THE TIME!
Contact Carolyn Yatsook, Economic Development Director, City of Belton, for more information at 816-331-4331.
Cass County is on its way to becoming a 
Certified Work Ready Community! 
(click below for the form – simple, no cost and takes just a minute!)
EVERYONE WELCOME FOR 
MORNING NETWORKING!
Friday, October 5
7:30 – 9:00 AM
Edward Jones Fred Yonker
RSVP TO THE CHAMBER OFFICE AND JOIN US
FOR THESE 2 GREAT FREE, MEMBER ONLY EVENTS AT
THE COUNTRY CLUB AT LOCH LLOYD!
3:30 – 5:00
BUSINESS OUTREACH
5:00 – 6:30
BUSINESS AFTER HOURS MIXER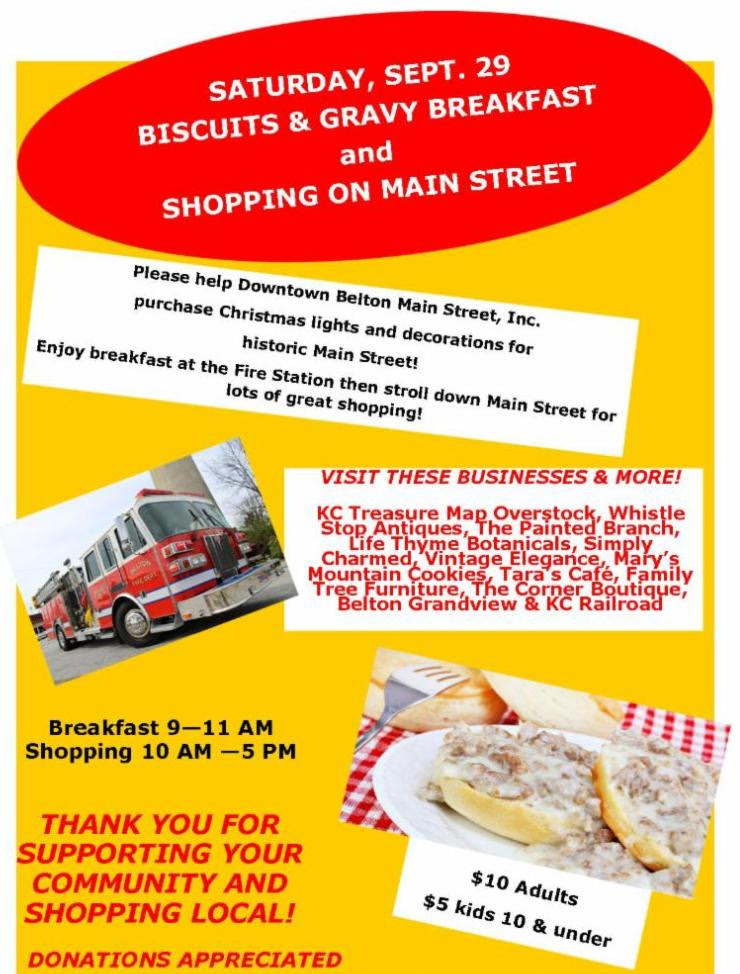 PICK UP YOUR COPIES OF THE NEW DIRECTORY
AT THE CHAMBER OFFICE!
VIEW IT ON THE CHAMBER'S WEBSITE
Luncheon Meeting
Tuesday, October 9, 11:30 – 1:00
at St. Sabina Catholic Parish and catered
by Cracker Barrel Old Country Store.
If you would like to be a presenter at this year's fun, fast-paced and popular event, please contact the Chamber office now.  Only 10 spots open and they go fast!
APPLICATIONS AVAILABLE IN THE 
CHAMBER OFFICE OR 
ON THE WEBSITE
The Chamber cordially invites you to attend our
Cass County Candidate Forum on
Wednesday, October 24
, at
Memorial Station
MARK YOUR CALENDAR –
MORE INFORMATION SOON!
JOB OPPORTUNITIES!!!
MEMBER ANNOUNCEMENTS!!!
Grand Opening

Monday, September 17

!!!
(FYI – no public ribbon cutting)
RIBBON CUTTING
Monday, September 18
12:00
Advanced Sports & Family Chiropractic & Acupuncture
17027 Bel-Ray Blvd., Belton
816-425-7015
Advanced Sports & Family Chiropractic & Acupuncture 
#ASFCA
 is offering a weekly drawing for a Free Lunch!
Enter your company to win a free lunch (
www.goo.gl/XGgAAg
) and a chance to learn about chiropractic and how you can stay young for 100 Years!
Interested in reaching the residents of Creekmoor or Loch Lloyd  through their private monthly publication? Each neighborhood has a magazine all about, by and for the residents of the neighborhood. Sponsorship is both limited and selective in who is able to participate. Taking a limited amount of smaller businesses in a BUY LOCAL page, which is the most economical way to form relationship with the residents in each neighborhood.
2018 Trunk or Treat and Pumpkin Palooza
Sponsored by ROM Corporation
ROM will sponsor and Belton Parks will again host the annual
Pumpkin Palooza and Trunk or Treat
at Belton's Memorial Station on Sat. night,
Oct. 27, 2018
. This is a FREE night of fun activities for Cass County kids. Children will arrive from
6:00-8:00 pm
in costume for trunk or treating, hay rides, face painting, coloring, games, music and a bounce house! Each year this event grows more popular and we anticipate over 1,500 this year! We're inviting you to be part of this great community event. This is an excellent opportunity for your organization to get your name out to a large group of community families.
Each organization that registers will be allowed a space in the parking lot to the west of Memorial Station. Please complete & return the form so we can reserve a space for your vehicle.
Event co-sponsorships AVAILABLE until

OCT 15

. A complimentary parking spot, info table, and promotional consideration will be given for those sponsoring at least at the $250 level.
Organizations may request multiple spaces for larger vehicles or additional display space.
Vehicle decoration is highly encouraged, but not mandatory.
Organizations must provide their own treats. Treats may consist of candy or prizes. All candy must be in individually wrapped packaging.
Organizations are welcome to hand out coupons with their treats.
Event is

6:00-8:00 pm

; vehicles may arrive to decorate at

4:30pm

, but no later than

5:40 pm

.
Please complete the registration form and drop it off OR mail it to Belton Parks and Recreation, 16400 N. Mullen Rd., Belton, MO 64012. For more information contact Melisa Ferrari at (816) 348-7400 ext. 7423. If you'd like to help out as a sponsor, you may pay over the phone or in person by check or credit card.
Melisa Ferrari
Community Outreach Coordinator
816-348-7400 ext.7423
­
---
2018 Pumpkin Palooza/Trunk or Treat Vehicle Registration
Business/Organization Name: ___________________________________________________________
Contact Name: __________________________________ Phone #:_____________________________
Email Address: ______________________________________________________________________
Vehicle Type: ­­­­­­­­­­­­­­­­­­______________________________________# of Spaces Needed for Vehicle: _________
Contact me about Sponsor Opportunities with Belton Parks (circle one)               Yes      No
Additional Info: __________________________________________________________________________
NEXT MAIN STREET CAR CRUISE

SEPT. 22

!