CHAMBER ANNOUNCEMENTS!!!
CALENDAR
June, July – Membership Drive, Stuff the Bus & Pack the Pantry
NO July Board Meeting or First
Friday
Coffee
July 10
– Membership Luncheon Meeting Hy-Vee
July 19
– After Hours Mixer Whistle Stop Antiques
NO August Membership Luncheon Meeting
August 3
– First
Friday
Coffee Briar Creek Villas
August 3
– Steak Fry Memorial Station
August 24
– Chamber Night at Southwick Stadium
September 7
– First
Friday
Coffee Carnegie Village
September 11
– Membership Luncheon Meeting Creekmoor Golf Club
October 5
– First
Friday
Coffee Edward Jones Fred Yonker
October 9
– Speed Networking Luncheon Meeting St. Sabina
November 3
– Holiday Extravaganza Belton High School
November 10
– Turkey Bowl Aaron's Family Fun Center
November 13
– Membership Luncheon Meeting Memorial Station
December 7
– First
Friday
Coffee The Corner Boutique
December 11
– Awards Luncheon
Watch for exciting special events and check the Chamber website calendar for more info!
If you have news you want to share with thousands of contacts through the Chamber's email and social media pages, send your announcements to the Chamber by end of the day on Fridays to be included in our
Monday
Morning Member Announcements!
Contact the Chamber office if you are interested in hosting an upcoming Chamber event such as First
Friday
Coffee, After Hours Business Mixer, Business Outreach Class, Luncheon Meeting or maybe even a Special Event. We have many sponsorship and advertising opportunities available as well as committee and volunteer openings.
Make the most of your Chamber membership!
 Not a member? No problem! Give us a call and join today!!!
CASS COUNTY IS SO CLOSE TO MEETING THE GOAL! 
IF YOU HAVEN'T SIGNED UP YET NOW IS THE TIME!
Contact Carolyn Yatsook, Economic Development Director, City of Belton, for more information at 816-331-4331.
Cass County is on its way to becoming a 
Certified Work Ready Community! 
(click below for the form – simple, no cost and takes just a minute!)
MEMBERSHIP DRIVE
Please welcome these new members!
Sno Cone Zone
Tuscany of Belton
EXP Realty Evelyn Tabor
STUFF THE BUS & PACK THE PANTRY
Please bring your donations of school supplies and non-perishable food items to the Chamber office, Carnegie Village or Hy-Vee
BRING THE WHOLE FAMILY AND JOIN US ON
FRIDAY, AUGUST 3, 6:00 – 9:30 PM
FOR THE ALL NEW STEAK FRY
AT MEMORIAL STATION!
THERE WILL BE
NO
JULY FIRST
FRIDAY
COFFEE
The Chamber office will operate on limited hours
July 2 – 6
and will be closed on
July 4
.
WATCH FOR SPECIAL ANNOUNCEMENT!
MEMBERSHIP LUNCHEON MEETING
Hy-Vee
YOU CAN PICK UP YOUR COPIES OF THE NEW DIRECTORY AT THE CHAMBER OFFICE!
JOB OPPORTUNITIES!!!
Our pediatric dental practice is looking to hire a team oriented, motivated, hard-working dental assistant. This is a great opportunity to make an impact through the community and the children we serve. Chair side experience with expanded functions preferred, Spanish speaking is a plus.
Must be comfortable working with children, poses strong computer skills (Eaglesoft experience preferred), and be self-motivated. We are considering full and part-time positions at this time.
Pay is negotiable based on experience. Benefits and PTO for full-time employees. Please send resume to
joy@casscountydentalclinic.org
  if you want to be considered.
MEMBER ANNOUNCEMENTS!!!
We need volunteers to come help with the resource tables at a Poverty Simulation that we are doing on Thursday, August 9
th
2018 from 1:00pm to 4:00pm at Scott Elementary in Belton. School teachers and staff will be the participants in the simulation. You will need to be there at
12:00pm
an hour before simulation begins at
1:00pm
for Orientation. Please let us know asap if you can come help us.
Sandy Koetting
Community Services Specialist
Monday
–
Thursday
7:30am-5:00pm
Have you considered how your business can reach the residents of the Creekmoor or Loch Lloyd?  You may want to consider sponsoring their private social publications. Each neighborhood has their own social publication all about them (like facebook on paper)… their families, kids, pets, neighborhood events and so on.
For the month of June we're offering 10% off of sponsorship in both areas. Reach out to hear more about the publications as well as  the opportunity to mingle with the residents personally to build relationship.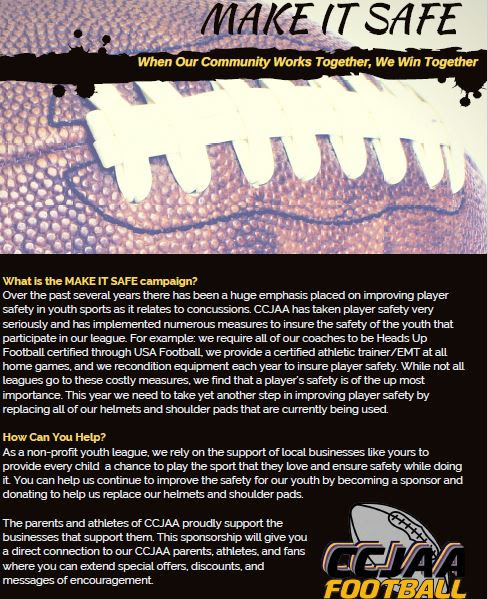 NEXT MAIN STREET CAR CRUISE

JULY 28

!